When we meet in person, something absolutely magical happens. We look each other in the eye, share a story or two, then something may just click and we may even bond! Enforced remote environments for those of us that can stay home and work remotely may not seem as magical, but we can look at it as an opportunity to redesign the way we work and improve upon what doesn't. We can begin by finding creative ways to do our work and incorporate it in each day.
1. Put yourself in a creative mood.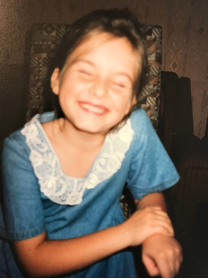 Even in such an unprecedented, ambiguous, and tough environment like we are in right now, I try to see positive changes where they exist and create the energy of excitement in my day. What helps me is setting the right mood by looking at silly pictures of my family, imagining myself where I'd rather be, or getting inspiration from leaders who are stepping up during this pandemic. As a very visual person, I also like to do an analog activity with myself. For example, I imagine a moment in life that brought me a positive feeling, I visualize the moment like it is happening now, and cultivate that feeling.  Only then, I am ready to continue while keeping that feeling alive… You can also recall any moment that brought you a positive feeling, the last time you moved to a new, exciting place, gathered with family, or played with your dog in a park while throwing a frisbee.  You can create your own ways of getting into the right mood by focusing on bringing that right energy, maybe by going on a morning walk/run, or reading a few pages of a new book or doing a mindfulness exercise.
2. Find inspiration by exploring communities with similar or different interests. 
You could join a professional association related to your career, search an online site like Meetup https://www.meetup.com/ for a group that interests you personally or professionally, or ask your friends and colleagues for a recommendation. To further your creative journey, explore groups with different perspectives.
Personally, I draw inspiration from the ATD NY Chapterand Women in Innovation communities.  At ATD Gabrielle Bayme and I run remote Learning Labsfor talent practitioners to experiment, practice, and take risks by trying their own hands-on projects in a safe environment and get feedback. It helps me be more creative by getting inspired by others and try a few things myself.  At Women in Innovation (WIN), a strong and creative community of women leaders in innovation, I learn so much from attending the online events and being part of the engaging community on Facebook. I constantly draw inspiration from their blog.
I also read stories from leaders, listen to their interviews, and attend virtual design workshops to learn from our community and share them back. There are a myriad of events out there and ways to learn how to stay creative while working remotely. I'd recommend narrowing it down by listening to what your heart calls for. What clicks for you?
3. Develop creative ways of working in a virtual space. 
At gothamCulture, we use the digital participatory design workshops model we developed and presented last year at the International Society for Performance Improvement (ISPI). The main challenge was whether we could create the same energy as it would be in person but in a virtual space.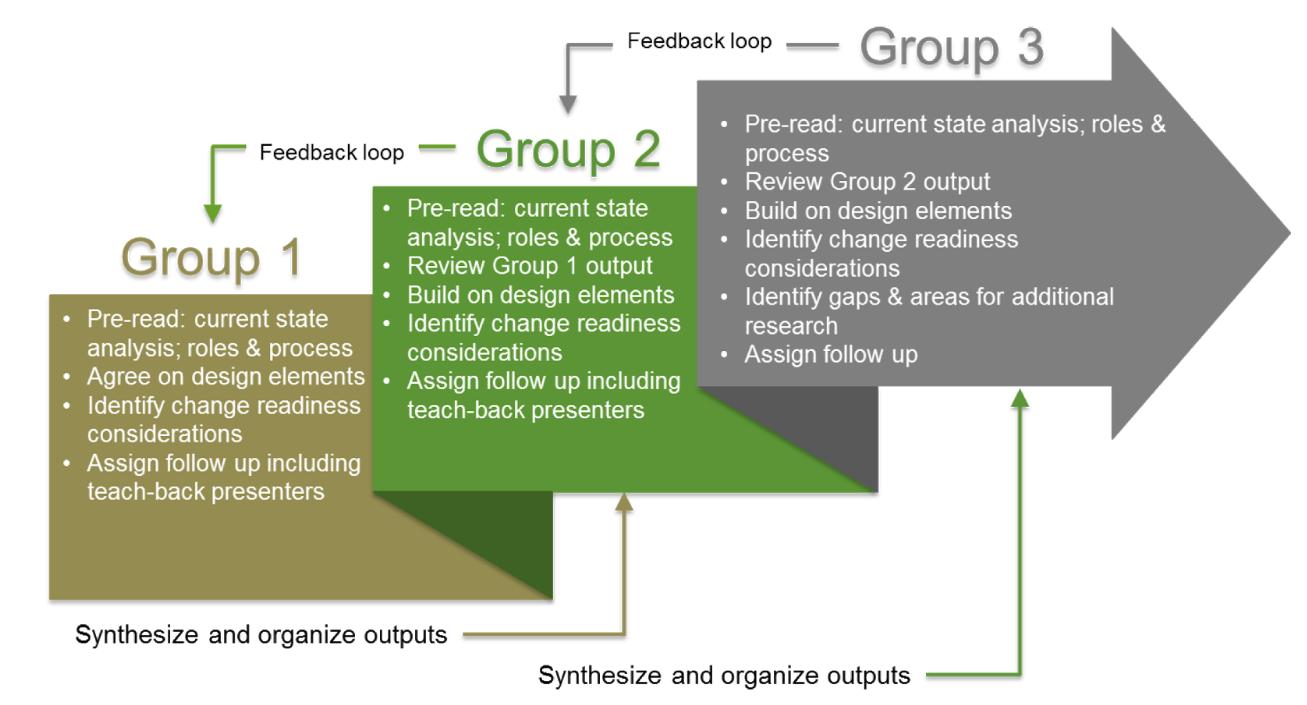 When designing these workshops, we took these things under consideration to remain creative and collaborative virtually at the same time:
Open Space Technology: We wanted a giant group of people together from various locations and functions in a virtual room and to ask them to contribute the most relevant ideas.
Participatory Design: We wanted to get people to collaborate hands-on while developing a prototype together.
Future Search: We wanted to find a way for people to connect the dots across the entire system. The workshops had to be interactive and built upon each other.
We built the model with three different groups one built on each other. The difference between the groups considered would be the audience, various roles, and locations, or the angle of the opportunity participants are trying to solve for. For example, one group would be responding to "what", another to "who and how", and another to "when".
We wanted to be able to tell the story through technology: video conferencing and mind mapping tools. We use Zoom to facilitate these sessions, particularly because of the virtual breakout functionality where we can send people in smaller groups to collaborate. We used diverge/converge to develop solutions that were grounded in the same "shared" reality:
How it Works: Group 1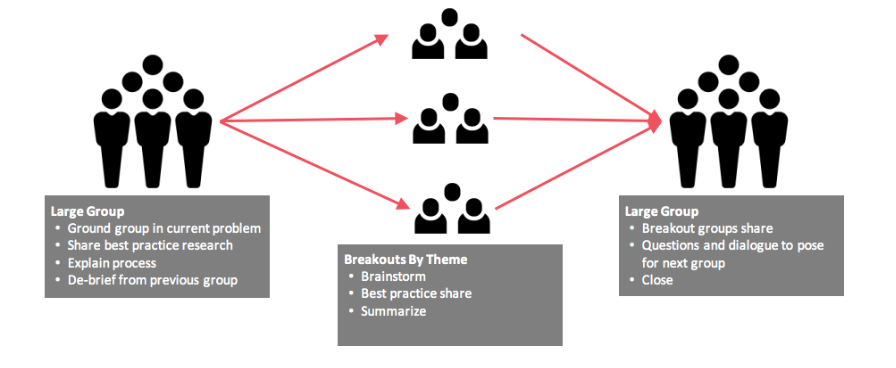 When we facilitate these sessions, we:
Enforce participants being on camera and ask beforehand and explain why. We need to be able to engage and hear all the voices.
Engage multiple facilitators and a video conferencing producer to move the group forward and ensure technical support.
Use facilitation techniques to make focus groups collaborative and assign roles between facilitators.
Build trust upfront by giving just enough context, setting up ground rules with participants, ensuring confidentiality, and using powerful ice-breakers.
Incorporate debrief after each session to bring the learnings into the next session.
Finding new approaches to do work and inspiration from communities keeps me creative. This is the time like no other to be experimental, explore different avenues, learn from each other, create an open, sharing and supportive environment to help each other and continue looking for that magic together while working remotely. This is also a time to be kind to yourself and take a moment to breathe, and I hope the suggestions above can help our readers draw a few ideas on working creatively in a virtual environment.