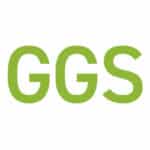 Gotham Government Services (GGS) provides government, military, and commercial clients with training solutions and instructional facilitation support services in workforce development. GGS also provides training and development services, including the full range of instructional system design and human performance technology services. 
Planning, Training, Education, and Exercises Consultants
GGS brings a breadth and depth of experience to help clients resolve their most critical challenges through support services in planning, training, education, and exercises. Our project teams of Subject Matter Experts and real-world practitioners work side-by-side with our clients to develop programs, approaches, and solutions that meet their needs and improve their organizational effectiveness – leveraging our experience and industry best practices to maximize results. GGS is a trusted contractor for clients in all levels of government, academic institutions, and private corporations.