GGS Commercial Off-the-Shelf Training
As a key part of an agency's talent management strategy, employee training focuses on improving performance by developing knowledge, skills, and abilities in ways that align with strategic goals. GGS offers a wide variety of skills enhancement training ranging from 2-hour classes to 8-day intensive workshops. Whether you would prefer virtual delivery or in-person at your location, you will find the training that is right for your team.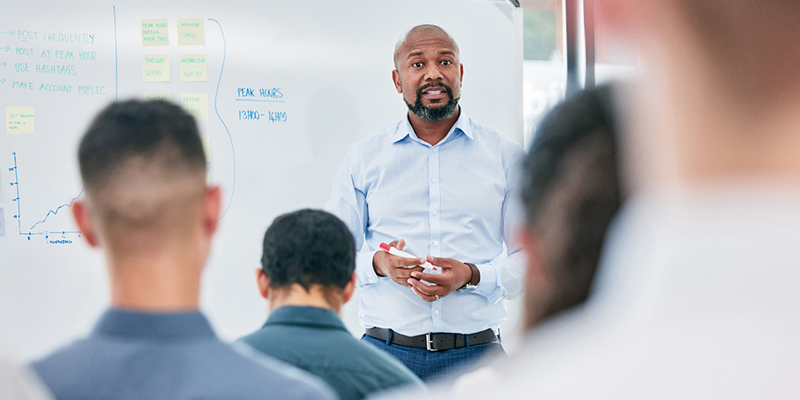 Human Capital Management Training
GGS delivers human capital training, consulting, and learning systems for the Department of Defense, federal civilian agencies, and private industry. We specialize in providing mentoring and coaching experts to deliver training in innovative and highly interactive formats. We guarantee our training to be current, relevant, and learner-centered. Our products are highly customized to the changing culture of the client. As a result, over 90 percent of our business is from return clients and referrals.
GGS's human capital management discipline addresses directly the succession planning crisis looming in long-established enterprises today. These courses are designed to provide senior and junior executives alike with the tools necessary to distribute current and archived knowledge throughout the organization. GGS accomplishes this through an innovative, interactive education experience that includes state-of-the-art concepts and methods of knowledge management and organizational development.
Target Audience
This curriculum has been specifically targeted for personnel who are on the project manager career development track. In addition, the project management foundation it provides is also a valuable resource for the following personnel:
Executive personnel concerned with legacy and succession planning
All personnel desiring enhanced access to career paths reflecting leadership development
Engineers or technical managers with an interest in the human capital pressures
Government and industry counterparts in human capital
Featured Products
---